For the second year running I camped over at Stoneleigh. Now that Donnington has been cancelled the only 'official' kit car shows are Stoneleigh and the RHOCar 'End of Season' bash, so I needed to attend.
I had a wedding reception on the Saturday night so prepositioned the car at my daughters house near Kettering. Unfortunately, it poured with rain all night and when I came to start her in the morning she was completely dead. Once I took the bonnet off the reason was obvious, as the engine electrics were dripping wet. So it was out with m daughter's hair dryer and 5 minutes later she was running perfectly. So I have cut a piece of plastic sheet to cover the engine compartment if I ever have to leave her outside again. Lesson learned.
Nothing really new at the show so after a quick run around the stalls I parked up at the Club stand and spent the rest of the time chatting with old frinds and catching up.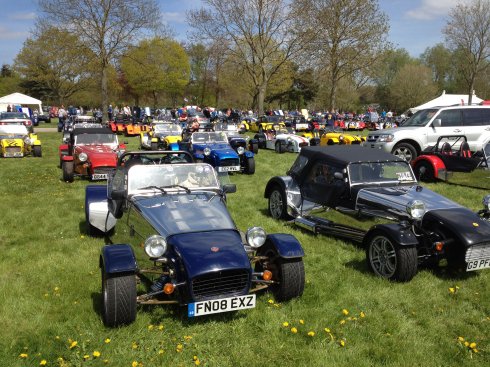 Then off to the campsite for a few beers, a hog roast and chatting long into the night. Here is an overhead shot from a drone while we were queuing for the hog roast. My car and (small) tent are circled.
.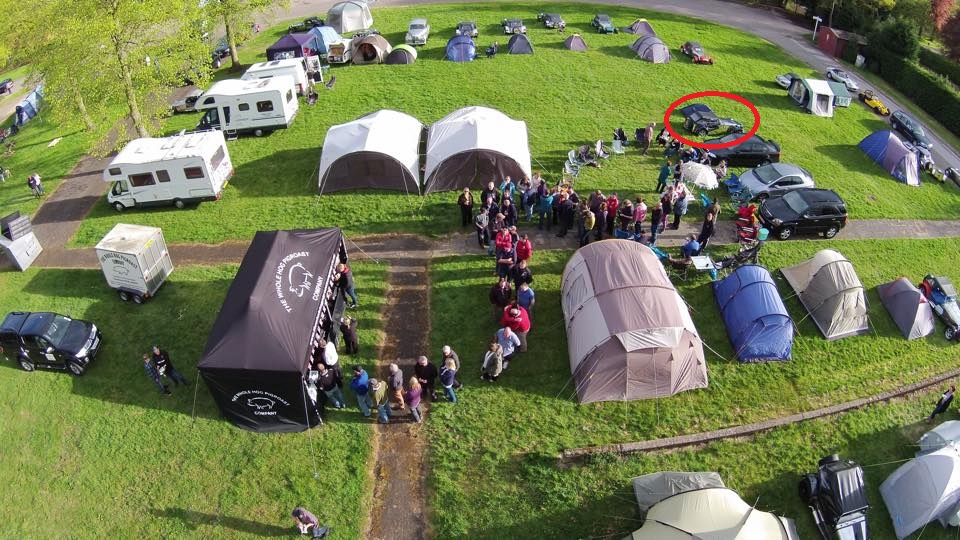 Then same again on Sunday, left about 14:00 and had a nice 70 mile run home.
Summer definately getting close so looking forward to more runouts.