After fitting the new wing to the offside front (see here) I refitted the original mud flap. The problem was that the wing was about 2" shorter, so the bottom of mud flap was correspondingly higher. The result of this was that the stone guard on the rear wing gets absolutely filthy, unlike the nearside, which remains relatively clean.
So the solution was to fit a longer mud flap so that the bottom aligned with the nearside one. A quick trip to E-Bay and a couple of pounds bought some new rubber sheet. And fitted as shown.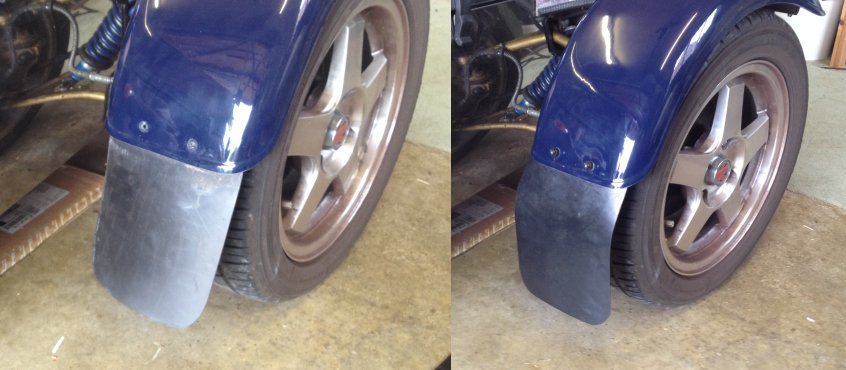 You can see the new one is a bit more flexible than the original. Only time will tell if I have to replace it with a more rigid piece of rubber.
But that is half the fun with the car, experimenting with different things to see what works and what doesn't.
If this does work perhaps it's time to replace the nearside wing so I have a matching pair. :-)