Took her on a 120 mile round trip today to meet a new owner who has a part-built Superspec. He wanted to see a completed version and I wanted to see a 'naked' one so it was useful for both of us. Also
picked up an old friend on the way I hadn't seen for 10 years as he wanted a look as well.

Took the A1 on the way down which was pretty boring, so came back the scenic route through country lanes and lots of villages. Was doing well until I hit a snowstorm. Luckily I saw it ahead, so had time to put the top up.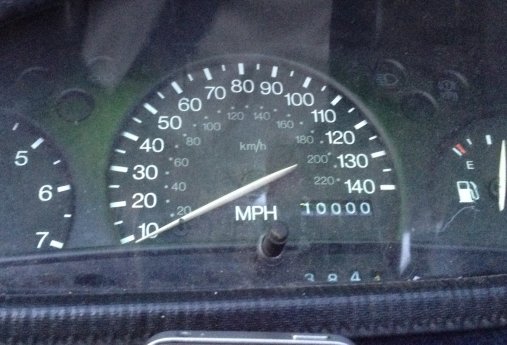 And on the way passed this milestone. She had 6,500 on the clock when I bought her, so I still have another 3000 miles to do to match the previous owner.