I have found that when strapped in I cannot turn my head far enough round to see how close I am to parked cars. And if I have the top up I am totally blind behind. So the solution was to fix reversing sensors.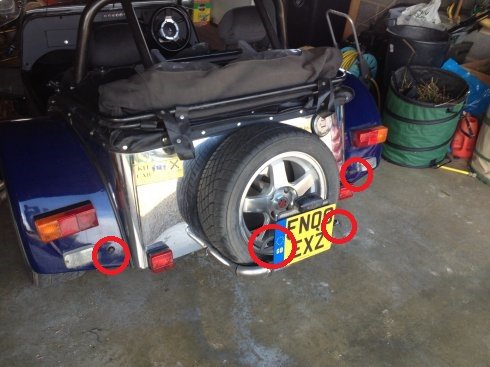 You have to be careful that the sensors have a completely clear field of view so I went for one sensor either side of the number plate and one on each wing.
Here are some closeups.
And then I mounted the display/buzzer at the bottom of the dash. I may move it up to eye level after testing it for a bit.
This was taken in the garage with the door shut, with 0.8m from the back to the door.
Also in the future I will probably wire up the display to the reversing switch so it is only live in reverse.