Eventually got round to fixing the exhaust blowing.
First thing was to remove all the crud from the 2 pipes.
Then an exhaust bandage and plenty of Gun Gum.
And this time I have used a solid piece of steel rather than a Baked Bean can as the final cover in the hope that it will provide the joint with much more support which, in conjunction with the new rubber mount on the back of the exhaust, means I might not have to do it again for some time.
Only time will tell.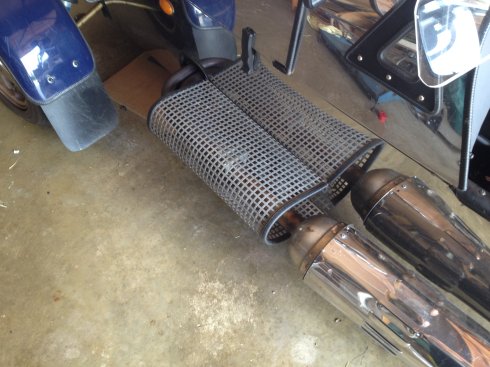 And then I remounted the heat shield, this time with 3 self tapping screws, fully tightened so it is properly anchored. I hope :-)