I decided that trying to fix electrical problems when things go wrong would be quite difficult and it would make sense just to 'hot-wire' them. So I decided to add an extra wiring panel to the side of the car next to the existing panel.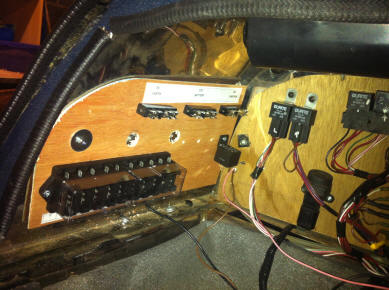 Across the top were 3 'busbars' that I could just plug accessories into (such as the iPhone charger). They were:
a. Earth
b. 12V direct from Battery
c. 12V from Ignition Switch
I also added a heavy duty fuse box and mountings for 4 Relays.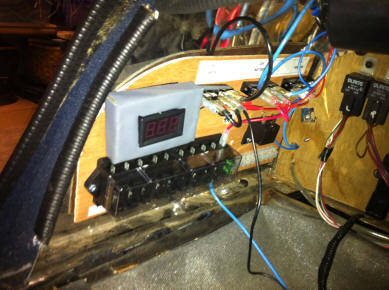 Here it is beginning to be used. The 12V Charger socket is wired in through a fuse, the bus-bars are now wired in, black for neutral, Blue for 12V Battery and Red for 12V Ignition switched.
A few services, mainly the extra warning lights, are wired in and a voltmeter and multi-connector have been added.
Status: Ongoing but will gradually fill it up.