Although I had only been back in the country for only 36 hours I decided to take the car to the Stamford Car Show, which is one of the biggest shows around where I live. Two other members of the Robin Hood Club also came. Their cars were beautifully turned out, making mine look decidedly scruffy.
In my defence it has been a very busy 36 hours so I hadn't had a chance to smarten her up. What made it worse was that I was placed between an immaculate Corvette
and an equally immaculate 1936 Auburn Boat Tail Speeder. This was probably the most photographed of the 500+ cars at the Show so I suspect I will be in lots of people photos, but in the background.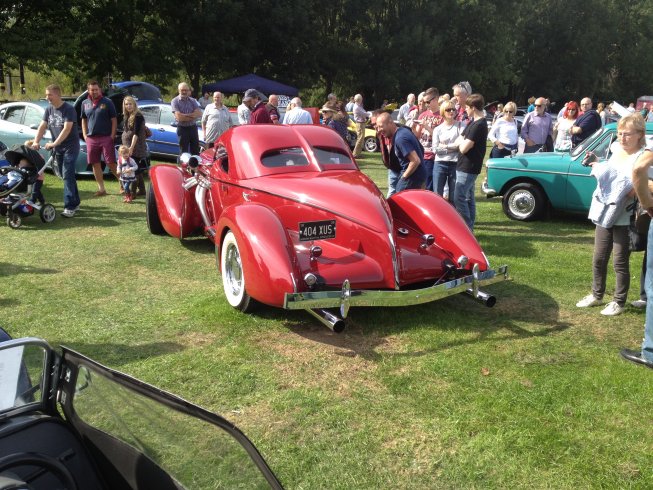 Overall, apart from mine, this was my favourite car. A Stingray Corvette. According to the owner it handles appallingly and is a pig to drive, but who cares :-)